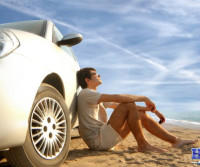 Summer's heat, dust, and stop-and-go traffic, will take their toll on your vehicle. Add the effects of last winter, and you could be poised for a breakdown. You can lessen the odds of mechanical failure through periodic maintenance. . . Your vehicle should last longer and command a higher resale price, too!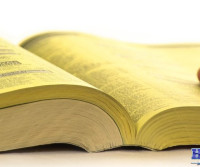 No matter what you drive – sports car, family sedan, pick-up, or mini-van, when you go in for repairs or service, you want the job done right. The following advice should take much of the guesswork out of finding a good repair establishment.
Don't just drop your vehicle off at the nearest establishment and hope for the best. That's not choosing a shop, that's merely gambling.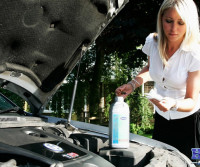 Car care is definitely a win-win situation. Besides helping the environment, a properly maintained and
operated vehicle will run more efficiently, will be safer, and will last longer-up to 50% longer, according to a survey of ASE-certified Master Auto Technicians. The following tips should put you on the road to environmentally conscious car care.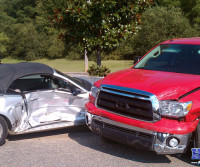 As a vehicle owner, your chances of needing the services of a collision repair and refinishing facility are greater than you think. Whether it's from storm damage, rust and corrosion, acid rain and harsh sunlight, or an automobile accident outright, the risks are real. It's wise, then, to know how to select a body shop.
Many times when people are involved in an accident they think "the insurance company will take care of it for me." In fact, it is your responsibility to choose who will do the repairs for you. This is not a choice that should be taken lightly, as it can involve protecting a major investment.
Today's cars, light trucks, and sport-utility vehicles are high-tech marvels with digital dashboards, oxygen sensors, electronic computers, unibody construction, and more. They run better, longer, and more efficiently than models of years past.
But when it comes to repairs, some things stay the same. Whatever type of repair facility you patronize–dealership, service station, independent garage, specialty shop, or a national franchise–good communication between the customer and the shop is vital.